About the Symphony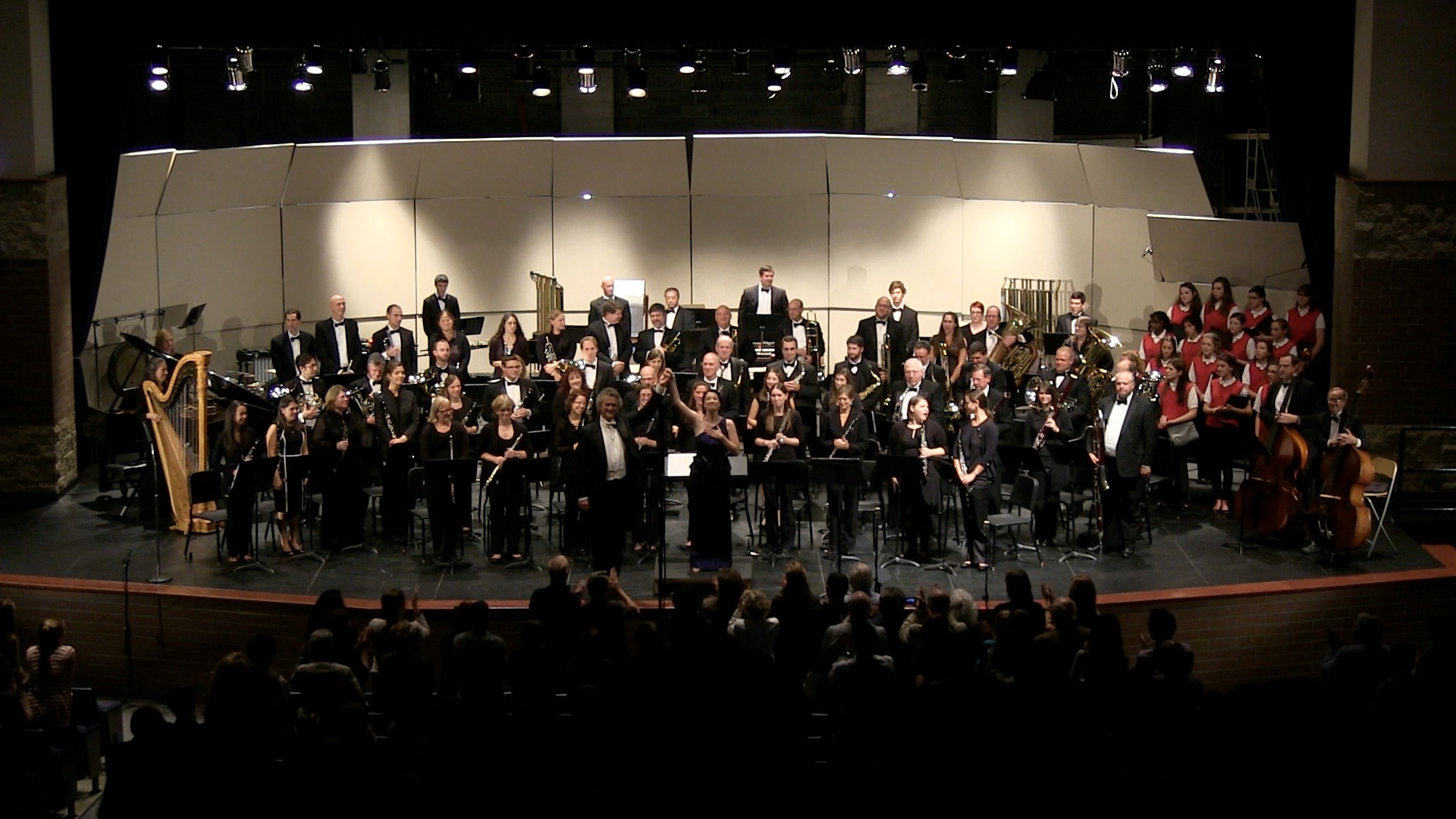 Founded in 1989, The New York Wind Symphony operates under the umbrella of the Hudson Valley Performing Arts Foundation, a 501(c)(3) non-profit organization. Comprised of some of the region's finest symphonic winds and percussionists with a special affinity for wind band music, the NYWS has presented thoughtful and artistic performances of the finest repertoire for the Hudson Valley and beyond for the past 27 years. The Wind Symphony continues its commitment to ongoing out-reach programs including its popular "Play with the Pros" series and the creation of The New York Wind Symphony Honors Chorus.
In addition to the many guest appearances at regional public schools, it has performed at the Association of Concert Bands National Convention, the New York State School Music Association's annual Winter Conference and its first tour abroad at the 'Anches d'Azur' Music Festival in La Croix Valmer, France.  The Symphony performed at Juilliard's Peter J. Sharp Theater for the International Trombone Festival this past June. In March 2017 the NYWS will enjoy its second appearance at the most celebrated concert hall in the world, Carnegie Hall.
The symphony has performed with a number of the world's most accomplished musicians, among them Joseph Alessi, Philip Myers, Mark Nuccio, Blair Bollinger, Joörgen van Rijen, Vanessa Fralick, Robert Sullivan and Johan de Meij.
Read more about our Mission, Music Director, Staff, Board, Employment