About the Symphony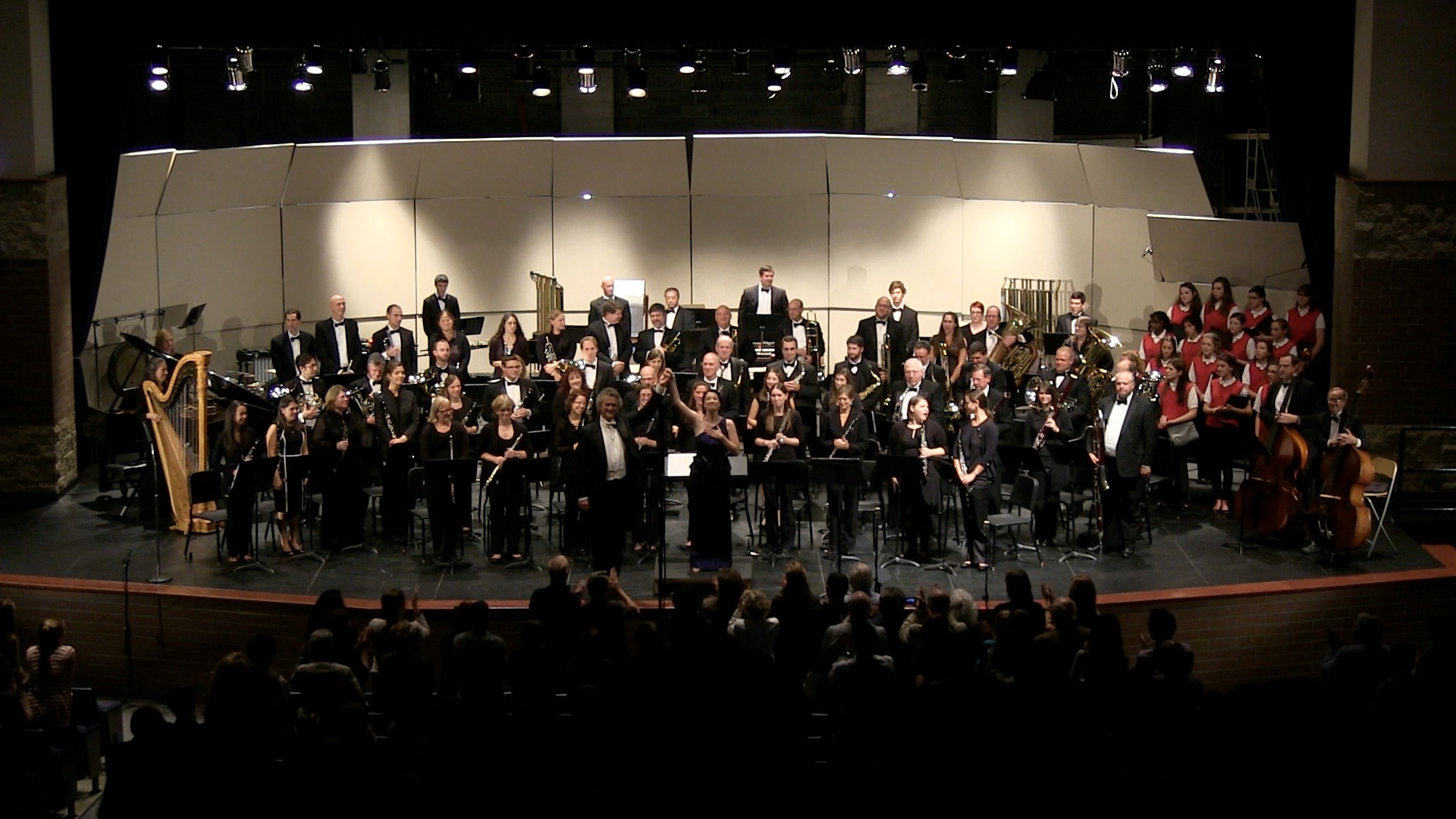 Founded in 1989, the New York Wind Symphony, comprised of some of the region's finest symphonic winds and percussionists, has been delighted to present thoughtful and artistic performances for the Hudson Valley and beyond. The New York Wind Symphony strives to continue its commitment to ongoing out-reach programs including their popular "Play with the Pros" series and the creation of the New York Wind Symphony Honors Chorus.
Keeping the creation and promotion of quality concert repertoire for winds at the forefront, the New York Wind Symphony has endeavored in several commissioning projects including Bramwell Tovey's Lincoln Tunnel Cabaret for Solo Trombone and Wind Orchestra, Z. Randall Stroope's American Christmas for Chorus and Wind Symphony, and Johan de Meij's UFO Concerto for Euphonium and Wind Orchestra.  The NYWS also gave the North American premiere of Johan de Meij's large-scale Symphony No. 4 "Sinfonie der Lieder" for Wind Orchestra, Mezzo-Soprano, and Children's Choir.  This premiere performance also marked Maestro de Meij's debut appearance as principal guest conductor.
The New York Wind Symphony has begun an exciting concerto program collaborating with world-class soloists and orchestral musicians including Jason Ham of the West Point Band; Robert Sullivan of the Cincinnati Orchestra; and Philip Myers, Mark Nuccio, Eileen Moon, Christopher Martin and Joseph Alessi of the New York Philharmonic. 
In addition to many guest appearances at regional public schools, it has performed at the Association of Concert Bands National Convention, the New York State School Music Association's annual Winter Conference, the 'Anches d'Azur' Music Festival in La Croix Valmer, France, The International Trombone Festival at Juilliard, The Bard Music Festival, and Carnegie Hall.
The New York Wind Symphony is a subsidiary of the Hudson Valley Performing Arts Foundation, a 501(c)(3) non-profit organization.
Read more about our Mission, Music Director, Staff, Board, Employment